Dolly Parton Miley Cyrus Duet of 'Jolene'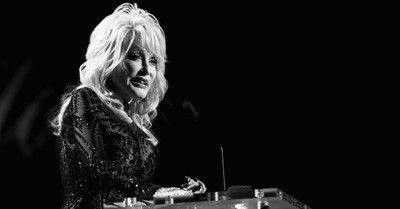 By from GodTube.com, Crosswalk.com
Dolly Parton is a talented and beloved actress and musician. Her terrific career has spanned decades. Dolly has given us such hit songs as "Islands in the Stream," "Coat of Many Colors," and "9 to 5." Dolly is a true Hollywood legend!
On New Year's Eve, Dolly took the stage and joined Miley Cyrus. The two sang several iconic and classic songs together, including what is arguably Dolly's biggest and most memorable song: "Jolene."
Earlier in the clip, the duo sings Patsy Cline's "Walkin' After Midnight." After finishing up Patsy's song, Miley tells Dolly that they really can't leave the stage without singing "Jolene." Dolly wholeheartedly agrees!
At the 1:50-minute mark in the clip, the crowd goes wild as the music to "Jolene" begins playing. It's clear that many still love and appreciate the song all these years later!
The duo sings the quintessential country song while standing on a beautifully lit stage. A number of other musicians provide Dolly and Miley with assistance during the performance. Those in the band accompanying them play the guitar, and the drums, sing backup vocals, and one even plays the trumpet!
Given the level of love for "Jolene," most are aware of the catchy and toe-tapping chorus to the song about a woman begging another to stay away from her man.
"I'm begging of you please don't take my man
Jolene, Jolene, Jolene, Jolene
Please don't take him just because you can"
It's clear from the clip that both Miley and Dolly are having a ball singing the song!
Dolly and Miley end NBC's New Year's Eve bash with "Jolene." What a perfect way to end the night and 2022.
The "9 to 5" singer proves once again that she still has it!
"Yet the Lord will command his loving kindness in the day time, and in the night his song shall be with me and my prayer to the God of my life" (Psalms 42:8).
This content originally appeared on Godtube.com used with permission.
Photo Credit: ©Getty Images/Rich Fury/Staff